Managing supplier corrective and preventative actions (CAPAs) can be challenging and time consuming.
They require constant monitoring, follow-up, and review from several different stakeholders inside and outside your organization. Our proven process for taking supplier CAPAs from acknowledgement to evidence of effective closure has proven to be faster and less expensive than using precious in-house resources.
We manage corrective actions for numerous Fortune 500 companies around the world. Whether you provide SQA with pre-defined corrective actions or combine your corrective actions with our managed audit services, we will partner with your suppliers to ensure corrective actions are closed and measured for effectiveness.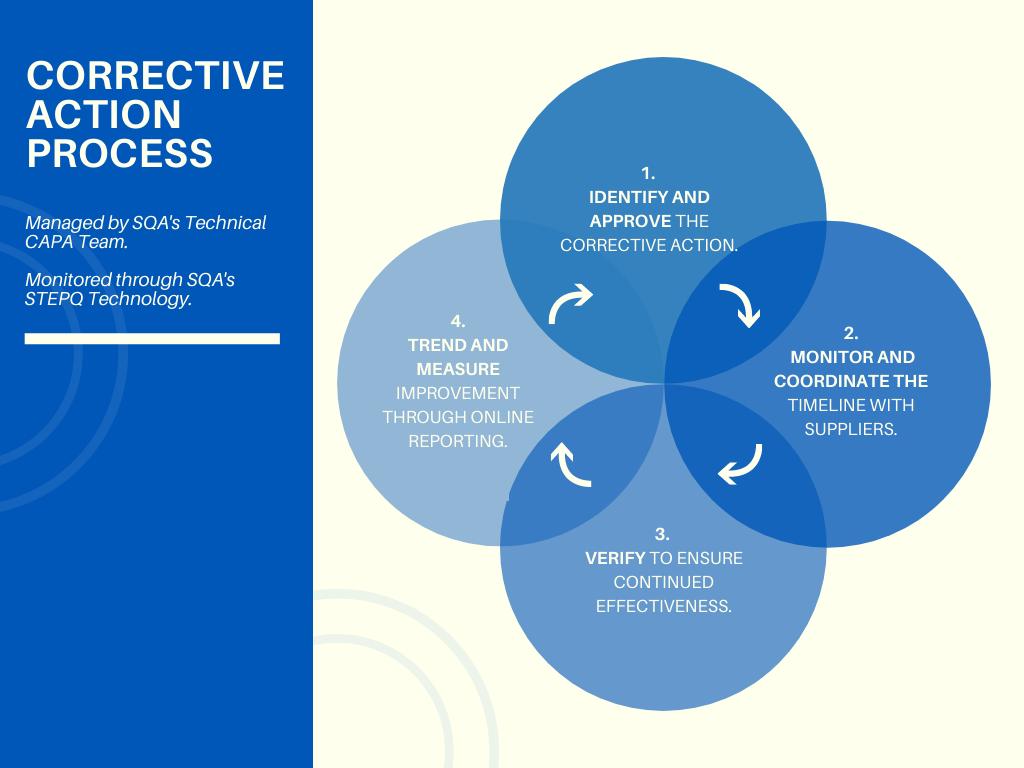 Key Benefits:
SQA aligns our proven Corrective Action Management process to your business requirements.
Our CAPA review team comprises certified industry experts that are aligned with ISO, cGMP, etc.
SQA's automated and personal follow-up provides fast closure.
SQA filters all your supplier responses first to provide you with a qualified output for your final review.
You have online, on-demand access to all Corrective Action Reports (CAR) and supporting documentation, 24/7.
SQA's automated system, STEPQ, alerts you when action is required.
Using STEPQ, you have real-time CAPA data to track your supplier performance.