M E E T  O U R  C E O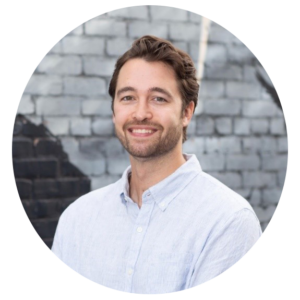 Prior to joining SQA Services, Inc., Michael Guymon managed the Supplier Development Engineering group at Heliogen, an innovative concentrated solar power company. As the original member of Heliogen's supply chain team, he designed and implemented many of the core processes, systems and controls upon which their global supply chain was built. Pulling best practices from automotive and aerospace industries, Guymon emphasized a data-driven, risk-based approach to quality, enabling rapid scalability with limited resources. 
Before Heliogen, Guymon led the Supply Chain and Quality organizations for Rocket Lab USA. His teams were responsible for demand planning, sourcing, procurement, inventory, logistics, inspection and quality engineering for the Rutherford engines and avionics components used on the Electron Launch vehicle, the second most frequently launched U.S. orbital rocket behind SpaceX's Falcon 9. 
Guymon's previous roles at SpaceX started in 2013 as a Supplier Quality Engineer for the Avionics division, later moving into various leadership positions in Propulsion, Supplier Development, and Tooling. 
In some of these prior roles, Guymon had the opportunity to partner with SQA to design and execute key strategies for supplier quality control. Through these partnerships, Guymon developed an immense appreciation for SQA's expertise, agility, and adaptability to satisfy rapidly changing customer needs. 
Guymon has a degree in Mechanical Engineering from Texas A&M University, where he began his career with internships at Toyota and Denso. This early exposure to lean principles and quality-critical manufacturing formed the basis for his mindset of continuous improvement, which he has carried with him to this day. 
E X E C U T I V E   T E A M