Our Quality Engineering services provide technical leadership and support in pre-, mid-, and post-production environments at any point in the global supply chain.
Our seasoned, specialized quality engineers are typically deployed as part of a larger managed program. This ensures full alignment with client strategy and goals for supplier quality – not just the activity at hand. We can provide full Quality Engineering services through the entire manufacturing life cycle. Capabilities include:
Pre-Production
Reliability Engineering
Risk Management
PFMEA
First Article Inspection Program Development
Production
Process Control Validation
Measurement Systems Analysis
In-process and Final Inspection Program Development
Production Line Improvement
Post-Production
Dock-to-Stock Program Development
Supplier Inspection Training
Root Cause Analysis
Quality- and Production-related Gap Analysis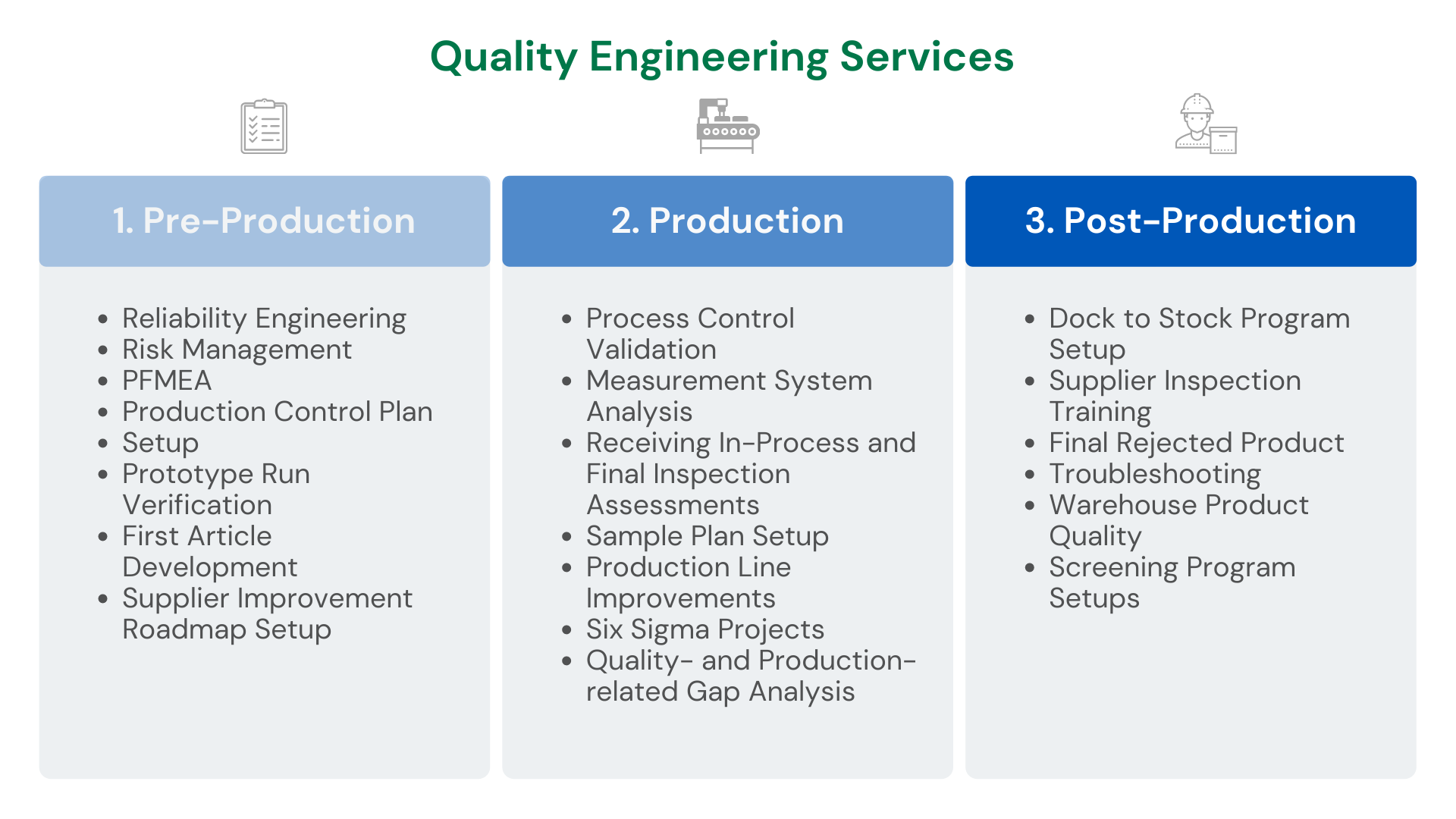 Key Benefits
located in hundreds of cities throughout the US and in over 50 industrialized foreign countries
industry experts to suit your needs
short- or long-term availability
global presence, local position
fully supported by SQA's Engineering, IT, and administrative program management resources
Getting Started
We typically begin a long and successful client relationship by satisfying a single, challenging requirement for expert Engineering support. Feel free to talk to a Sales Representative or Project Manager about your needs, without obligation. All we need to get started is your:
Specific technical requirements
Geographic area and time frames
A purchase order or signed contract
… and SQA's service team will provide you with a variety of suitable support options in the shortest possible time.