Content Management
One of the biggest challenges in managing a diverse team of global quality experts is consistency. Combining the benefits of local knowledge and flexibility with a central process and product is difficult – even in the most connected global companies. SQA has pioneered a unique, adaptive process for ensuring consistent, high-level results from our auditing team around the world. Clients rely on SQA to provide them an accurate global picture, as if they were there themselves.
SQA's Content Management team is a world leader in capturing, conveying, and applying the very distinctive features of each client's audit program. This results in reports that match and often exceed the clarity and level of detail produced by a client's own internal team – regardless of where in the world the audit took place.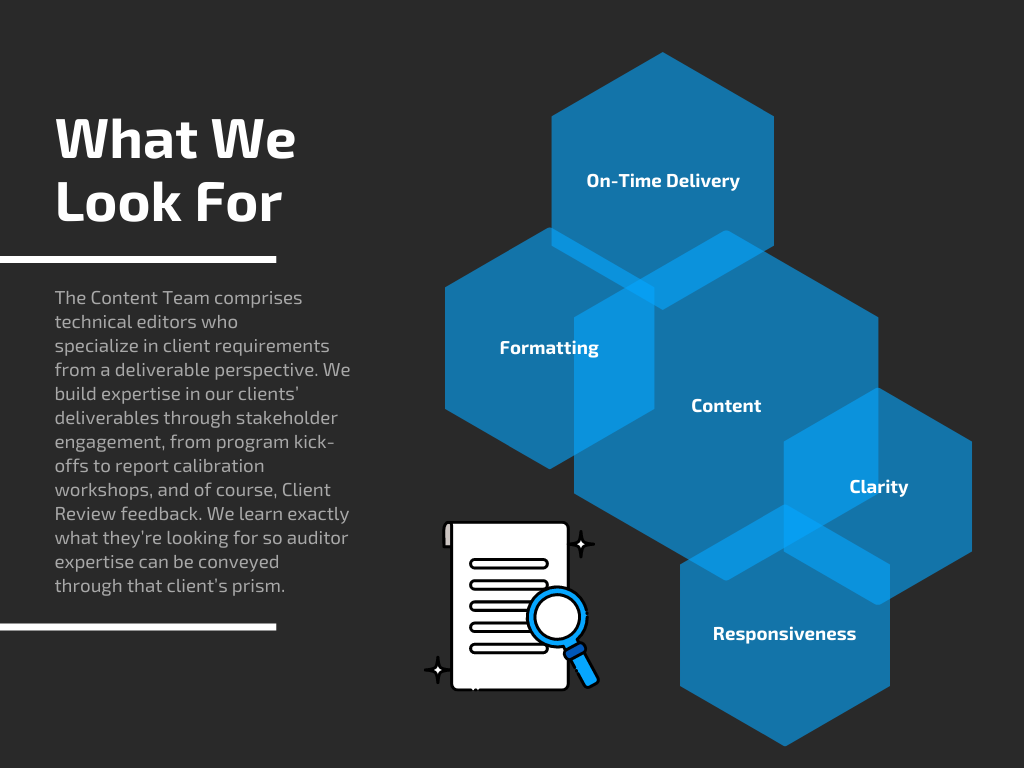 The SQA Content Management process is one of intense requirements research, thorough auditor orientation, clinical audit preparation, technical and non-technical reviews, client feedback, and ongoing monitoring, coaching, and adjustment. This ensures that the team is constantly aligned with client needs, and that auditors become progressively more in tune with the client program. For client supplier quality, this means one clear voice around the world.