Our Quality Audits can help you in a crunch, or free up your valuable resources to focus on strategic supply relationships.
In any case, our approach is structured for the flexibility and consistency you need to execute a value-adding audit program. Our auditors are specialists in their fields, providing you subject matter expertise, as well as a focus in areas you deem as critical. SQA's "Audits With Teeth" approach ensures that every audit we perform for you has specific technical, quality, and business goals. Their close proximity to your suppliers anywhere in the world also ensures that cultural issues are put aside, so emphasis may be placed on your first priority: the systems that create products that go into your supply chain.
Here's how we work together: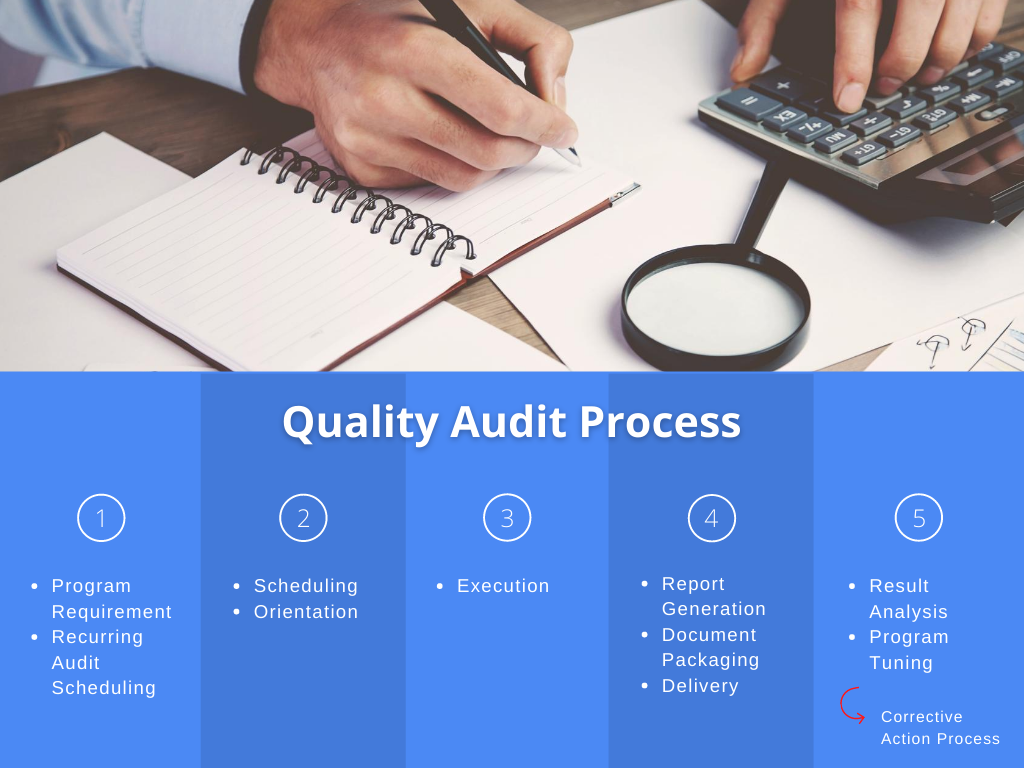 Key Benefits
Superior Auditing Resources:
Thousands of Associates located close to your suppliers around the world
SQA's Auditors are high-caliber specialists that only require a subtle orientation to your procedures
Auditor performance is measured and monitored
SQA's internal process ensures auditors are screened, qualified, and validated by SQA Audit Management
You always have the option of first-approval of Auditors
Industry Focused:
SQA assigns industry experts depending on your requirements (e.g. AS 9100, ISO 9000, and cGMP)
Alternatively, we adapt to your proprietary approach or provide you with SQA's comprehensive Audit Procedures
Getting Started
Some of our most successful Managed Audit Programs have begun with a single, typically challenging audit requirement. Feel free to talk to a Program Manager or our Field Engineering Directors about your needs, without obligation. All we need to get started on your program is the following:
Procedures, SOPs, Training material, Checklists, etc., in electronic format or otherwise (or SQA can provide these)
Suppliers to be audited, including commodity types, locations, and time frames
A purchase order or signed contract
… and SQA's service team will direct all your auditing engagements to your satisfactory completion.