SQA News | Spring 2018
Wins & Challenges

With summer quickly approaching, 2018 is flying by, and there are lots of interesting things happening within SQA. Our company is bursting through yet another record year in revenue and each day provides us with opportunities to reflect on both some fantastic wins and hearty challenges moving forward.
WINS
SQA's Speaker Series
I've always enjoyed hearing powerful speakers over the years – my favorites being Pete Carroll and Phil Jackson. You could hear a pin drop as they talked about assembling winning teams/organizations. I really admire people capable of transforming a group by sharing their life stories or experiences, so we plan to have quarterly speakers from this point forward to speak with our employees, Associates, and even our clients. We've had two speakers thus far and the results have been fantastic. In March, Col. Scott Crogg was our first speaker, and he hit it way out of the park. Scott commanded the F-16 Fighter Squadron that escorted President George W. Bush from Florida to our Nation's Capital on 9/11. He shared some inside stories about that fateful day, and also spoke about hiring the right people, the importance of leadership, and how the military differs from the commercial world. It was a fitting theme given the momentum of our Veterans Hiring Initiative, and everyone in attendance learned something as they were inspired by a real-life American war hero.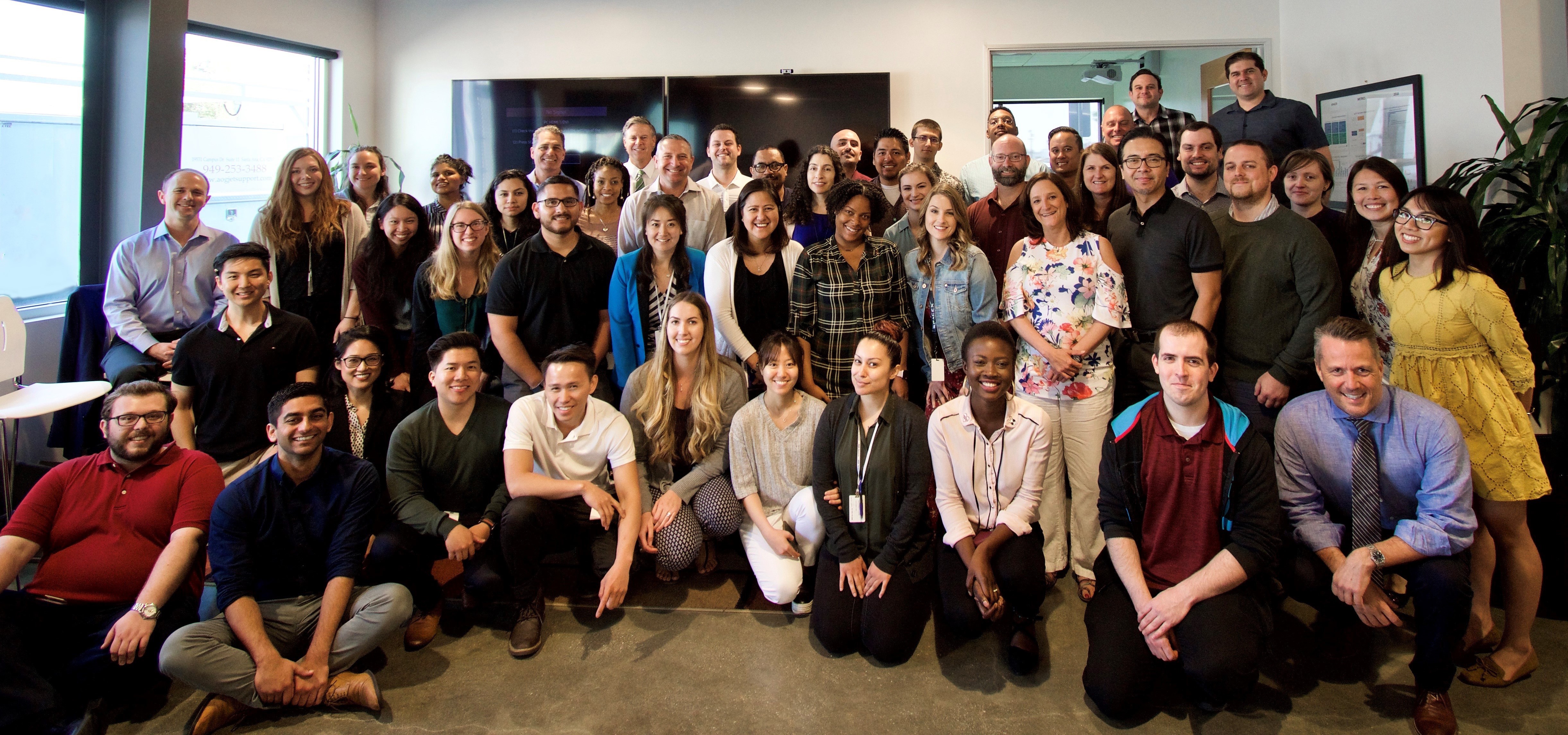 Our second speaker in May was Mr. Sean Swarner. Sean took the company through his incredible personal journey and lessons learned – which are as amazing as they are inspiring. Sean is a two-time cancer survivor who has climbed the world's highest peaks on each continent and visited the North and South Poles – together known as the "Explorer's Grand Slam" – and completed the Ironman Triathlon, all with one lung! He spoke in detail about how precious life is, the details behind his Mt. Everest climb, and how consistency trumps intensity. Some clients and Associates were able to attend as well – and all attendees were left mesmerized. You can learn more about Sean's remarkable life at seanswarner.com. Please advise if you have any speakers for future sessions we should know about!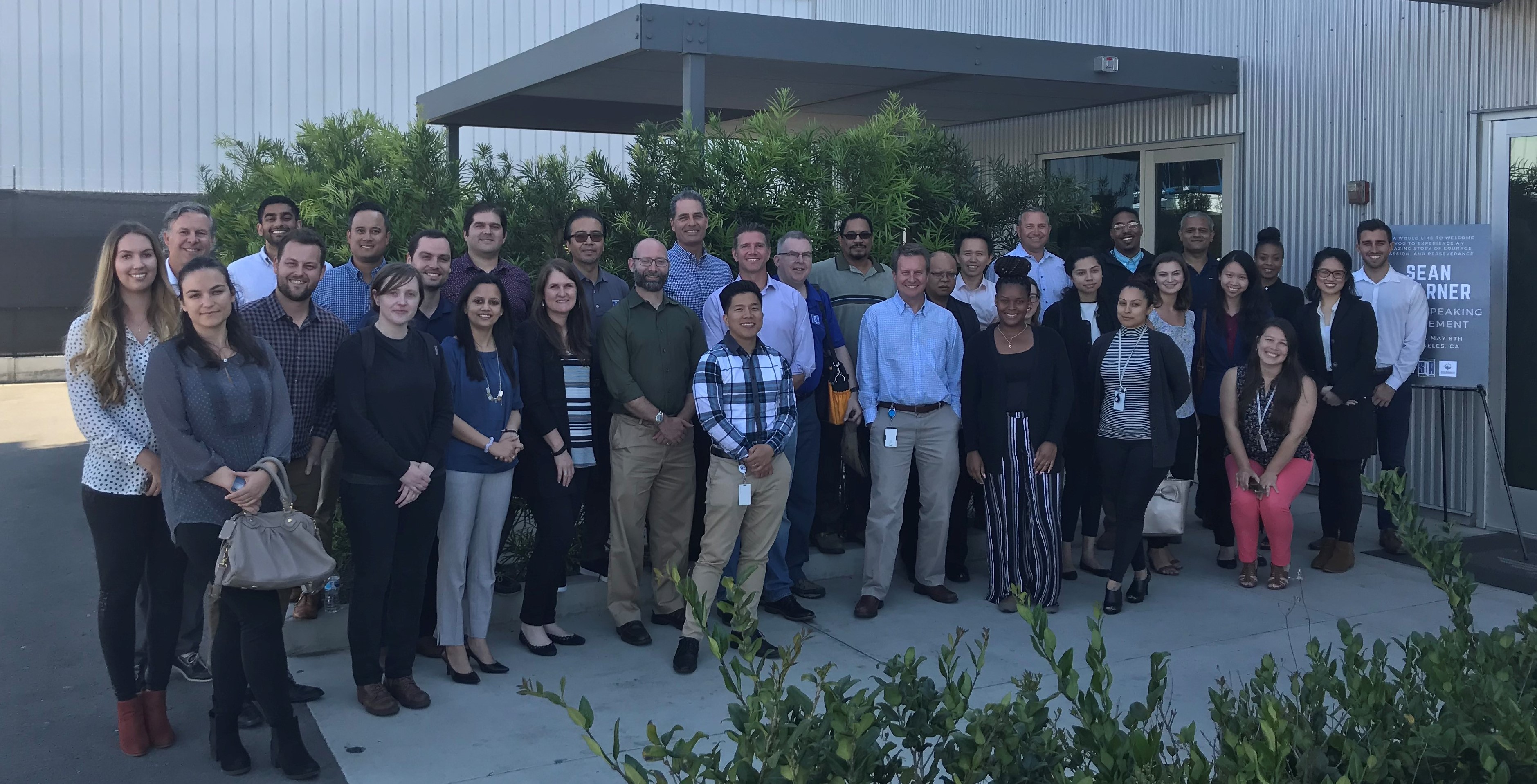 Creation of SQA Advisory Board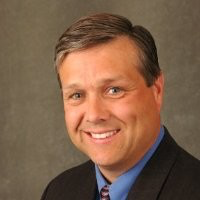 As I write this, I'm flying somewhere over Arizona en route to visiting a dear friend who has offered to help me and our company in a special way. This man has always been a mentor of mine and I've written about him before. Mr. Martin VanTrieste, whose distinguished career spans several decades in some of the world's largest companies and in key industry bodies, has offered to lead our first SQA Advisory Board. Martin is spearheading an effort to assemble and lead a group of thought leaders to meet once a quarter, with the intention of taking our company even further in the years to come. We're lucky to have his assistance, and excited to engage new perspectives that will help SQA continue to rock the world of quality.
Philanthropic Activities
When I started SQA, it was important for me to not just have a profitable business that helped its clients succeed, but to also make a difference in our communities. Our company is taking a more targeted approach in this area by initiating our Quality Cares program. Quality Cares is an ongoing initiative that brings together employees (and family and friends!) to do good in the community. So far, we have engaged dozens of people in a variety of events that range from sorting food for the homeless, to boxing care packages for the elderly, to helping landscape in a local botanical garden. As this gathers momentum, we've received some interesting suggestions from employees on what to do next – from animal relief to a local beach cleanup. If you have ideas on other ways we can show that Quality Cares, please let us know!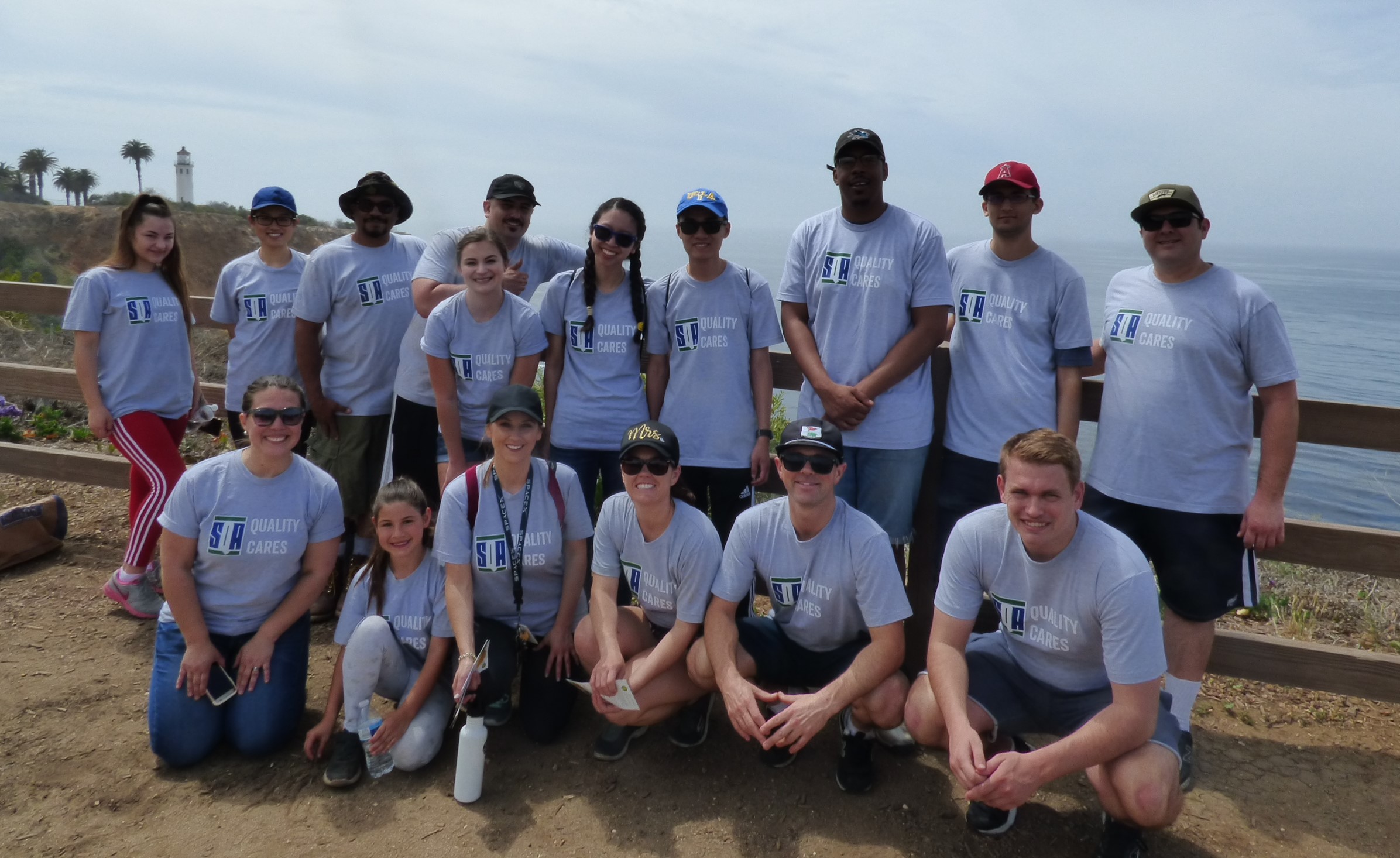 Challenges
Amazing Associates Bowing Out
This was bound to happen at some time! When I was 26 and started SQA, my first job was to call people around the world and ask if they wanted to represent our firm for quality assignments in their local area. Thankfully, thousands said yes, and I entered all their names into a 486 computer that we still have somewhere in storage. Fast-forward 24 years and many of these amazing people are in their 70s and 80s, and are finally hanging it up after industry-altering careers that bring tremendous pride to me and our team. Some folks, like the amazing Bill Rutter, have had health issues slow them down. Our thoughts and prayers are with all those in the SQA family that are in such a situation. While it's hard to not see as much of these folks as we used to, we're comforted by the fact that the legacy these amazing professionals leave behind has helped shape both SQA and the world of quality. We're also excited to see new generations of quality professionals step up and create their own legacies as the demands of new technology and the business world continue to create new challenges waiting to be overcome.
Monitoring Down-Time and Inefficiency On-Site
Historically, 'environmental factors', beyond an Associate's control, that hold up or complicate work have been accepted as part of doing business in the often volatile supplier space. The wide array of situations – from site contacts not being accessible, to records or parts not being ready to review, to suppliers being openly hostile – make these factors both hard to identify and hard to quantify. This is about to change significantly, as our tools and systems evolve. Soon, Associates will be able to capture this data as part of a real-time timesheet recording application, and we will be able to play back this data to clients, giving them leverage with suppliers for improvement in this area. The application is soon to be tested in conjunction with SQA's proprietary mobile inspection tablet and app – which is also helping selected clients receive inspection data in real time. I'm confident that with this new technology we will soon have the upper hand on the environmental factor challenge, and all that will remain will be to give it a cool name!
Questions
Special thanks to the folks that replied to my questions during the last issue. There were some fantastic answers that I brought to the attention of our executive team, and we are taking said answers into account as we write the 2019-2023 SQA Business Plan. Here are a few new ones to chew on, and as usual I welcome any and all responses.
We recently brought in a new client and would not have ever known the opportunity existed if it weren't for one of our amazing Associates, Bill Lowrie. Bill leaned forward and provided our sales team with accurate and timely information, and now we have a new satisfied client and two new full-time jobs were created, so everyone wins! My question is how can we keep this up? How do we equip Associates with consistent information about SQA's portfolio of services that might apply to prospective clients?
What are the new industries we should be targeting? What new skills should our current Associates be focusing on to maximize their versatility and marketability?
For our incredible Associates, are we communicating enough with you? Are you getting everything you need to do your job successfully?
For our clients, are we being responsive enough? What exactly causes you to call us? When you engage SQA, do we provide enough metrics to enable you to show a return to your stakeholders? We collect a mountain of information on the services we provide, and I want to make sure we use it to highlight the exceptional value I believe we bring to all our clients.
Thanks again to everyone for your continued support and please feel free to send me any comments or questions to mmckay@sqaservices.com. Thanks!
Yours in Quality,
Mike McKay



President/CEO
---
Hey Associates!
Don't forget to send us your Already Here photos!
Tag us on social media with #SQAAlreadyHere,
or email your photos to media@sqaservices.com.
---
Out & About With Team SQA
In late February, Team SQA had a great evening exhibiting and networking with life science industry professionals at the Southern California PDA Chapter's 7th Annual Industry Summit and Exhibitor Showcase at the Nixon Library in Yorba Linda, CA.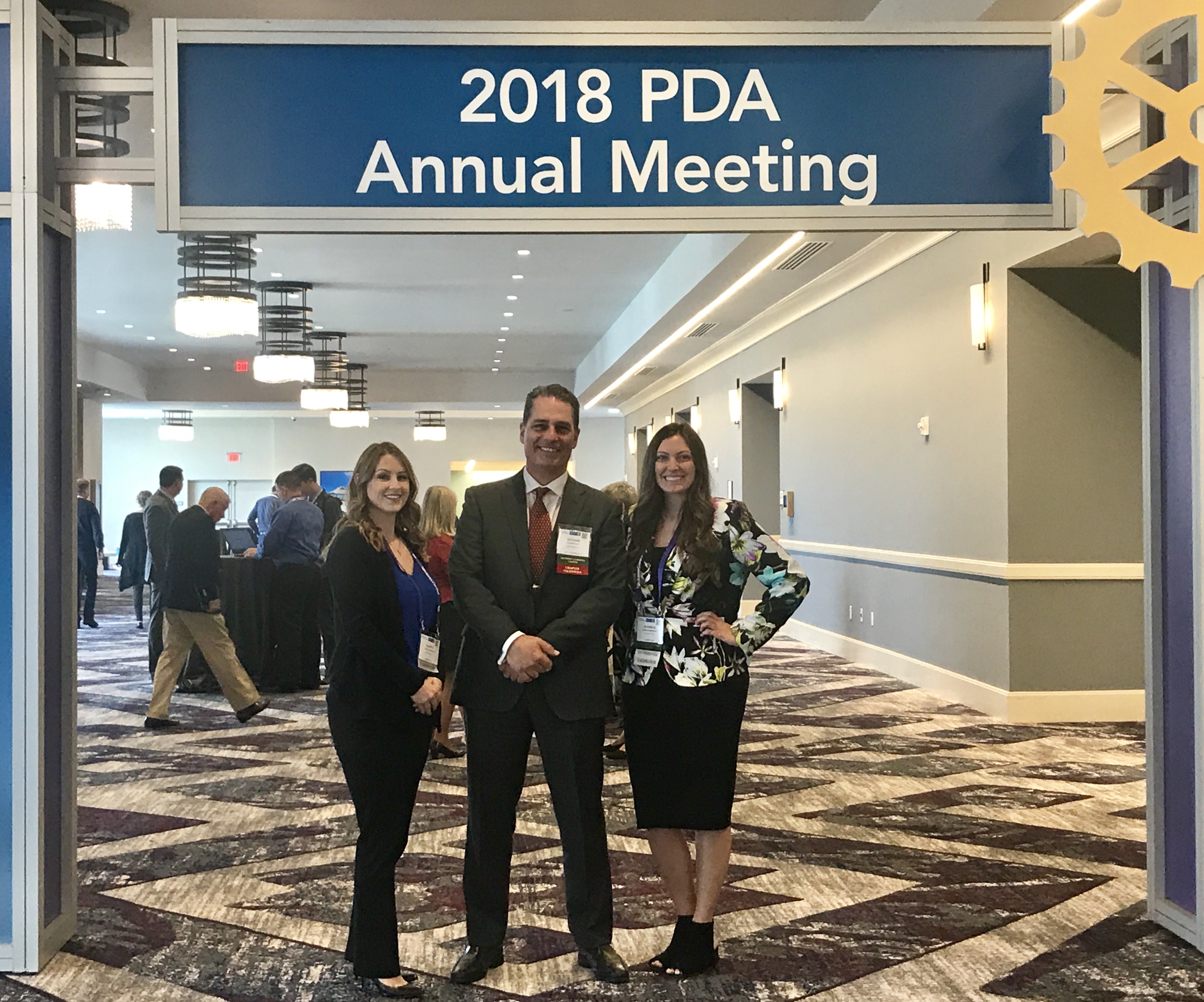 The team made it to Orlando in March to catch up with the latest industry developments at the 2018 PDA Annual Meeting. We were also able to spend some time with two of our best SQA Associates, an auditor and an inspector, who support our aerospace activities in the Orlando area. We are looking forward to the 2019 Annual Meeting in sunny San Diego, CA!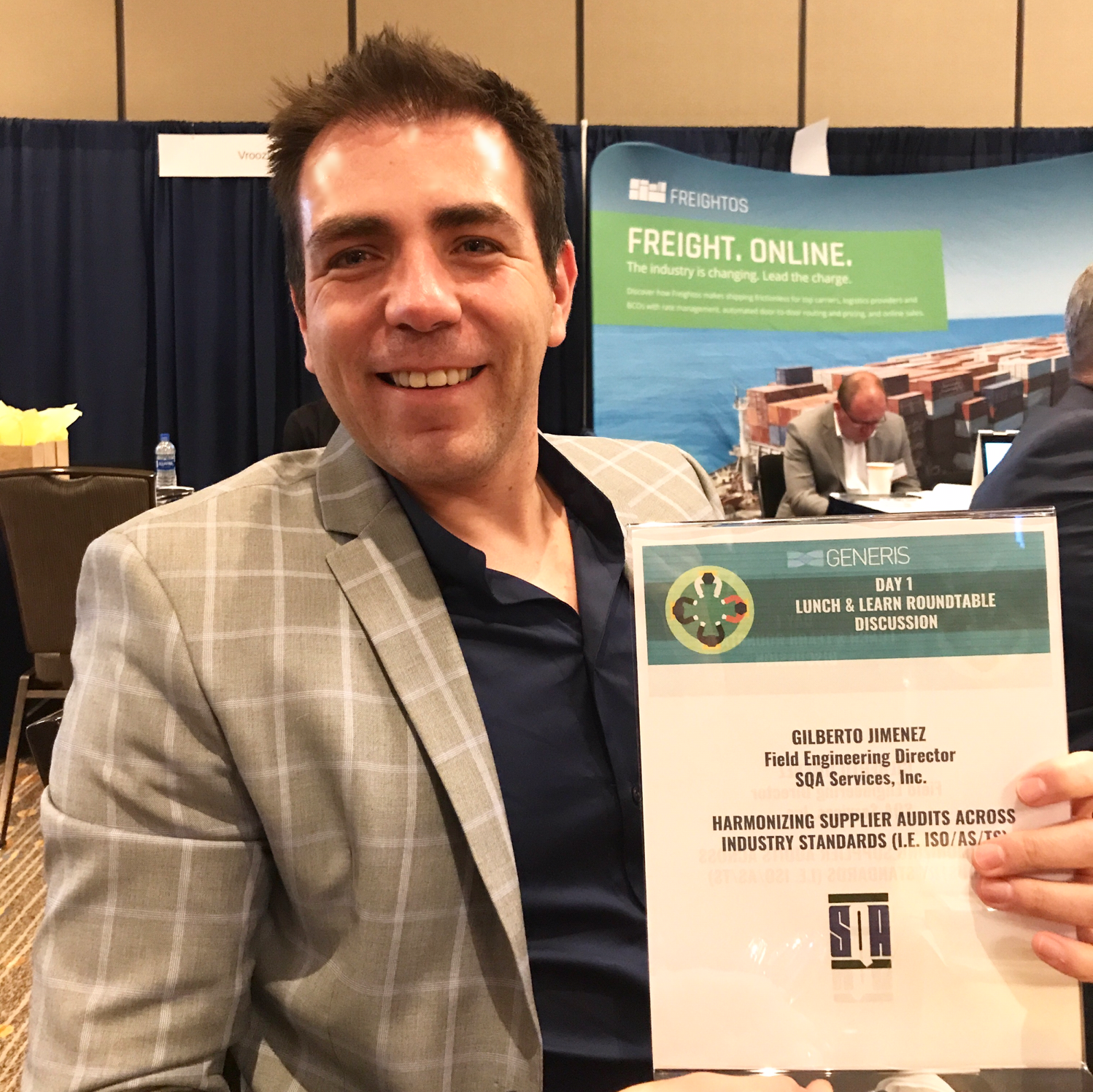 SQA Field Engineering Director, Gilberto Jimenez, led a roundtable discussion on Harmonizing Supplier Audits Across Industry Standards (i.e., ISO/AS/TS) at the the 2018 Supply Chain Summit in Dallas, TX. The Summit also provided opportunities for us to attend sessions and meet new leaders in quality.

Our last Quality Exchange was held in Los Angeles from April 26–27. The theme was Design Concept & Manufacturability with Risk Analysis which sparked cross-industry conversations around quality. A big thanks to the attendees for participating, and if you have any candidates for future sessions in mind, please let us know!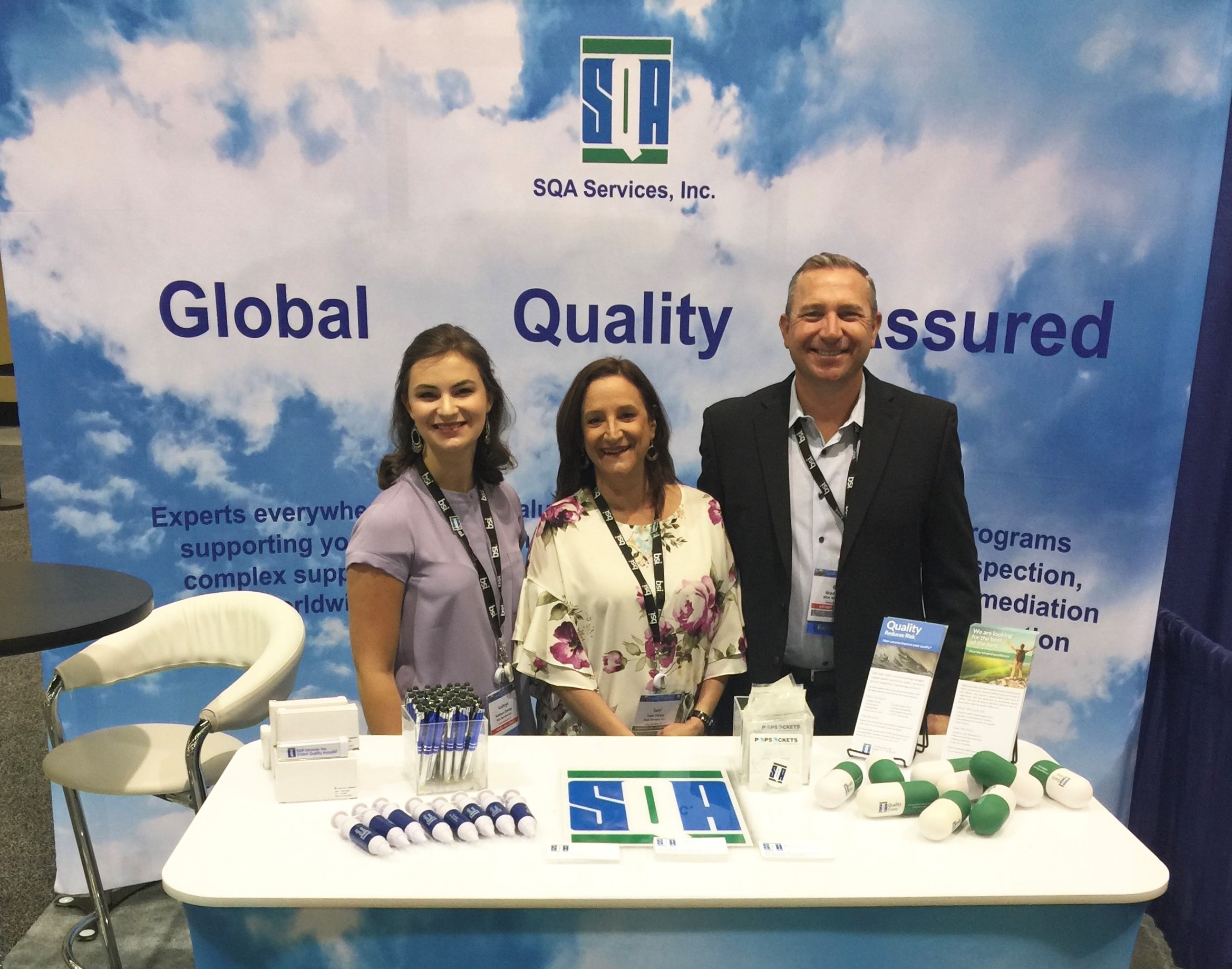 In early May, SQA exhibited at the 2018 ASQ World Conference in Seattle, WA. We enjoyed meeting experts across quality-critical industries, as well as seeing some familiar faces and colleagues from the various ASQ divisions!
---
Upcoming Events
The SQA team will be attending and exhibiting at the following events. We would love to see you there!
2018 American Biomanufacturing Summit (June 14–15, 2018, Hyatt Regency San Francisco Airport, San Francisco, CA, USA)
PCPC GMP Workshop (July 11, 2018, Omni Los Angeles Hotel at California Plaza, Los Angeles, CA)
PDA/FDA Joint Regulatory Conference (September 23–25, 2018, Renaissance Washington DC Downtown Hotel, Washington, DC, USA)
The next 2018 Quality Exchange will be in Los Angeles from July 11-12. Look out for posts with #SQAQX for updates and more information.
---
Veterans Corner
Since our last newsletter, we have added 18 additional veterans to our total count. To date, SQA has put 55 veterans to work! We are more than halfway to our goal to put 100 veterans to work over the course of 2017-18. If you know any veterans with a background in quality assurance looking for work, please refer them to an Associate Development team member.

---
Quality PERSONified
Tami Parker – SQA Sr. Associate Development Manager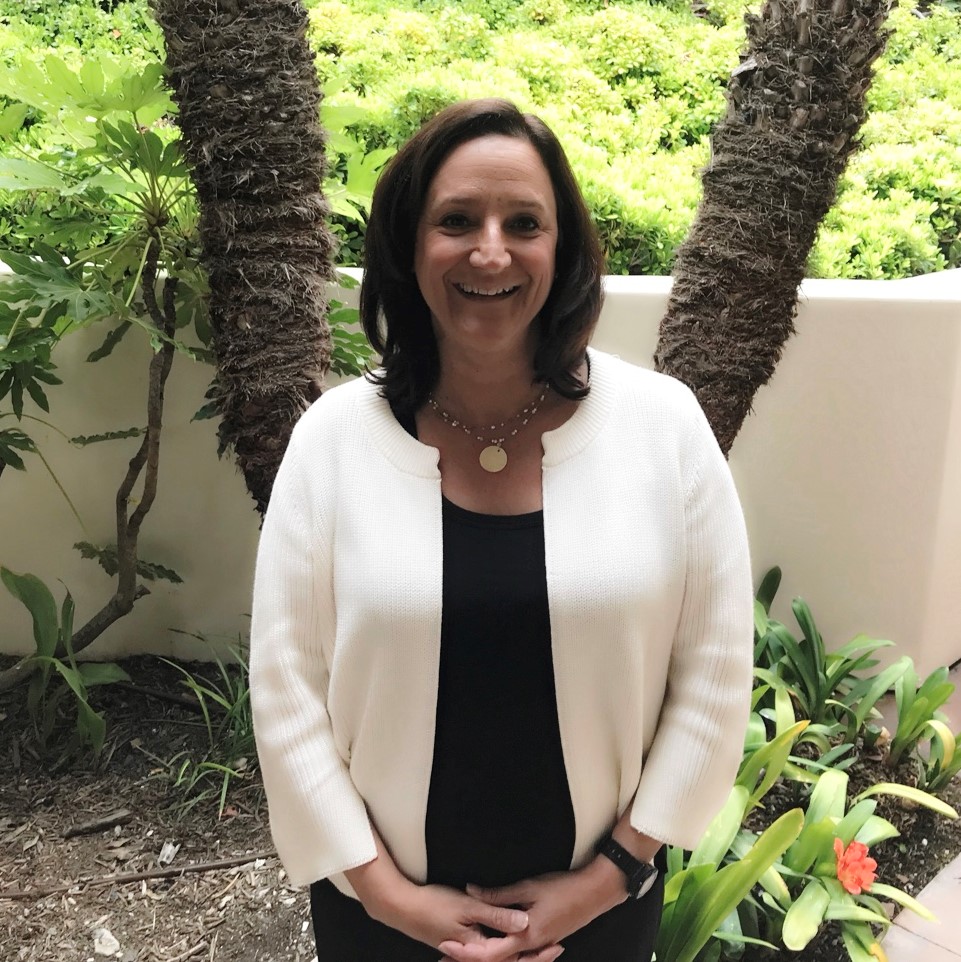 I have learned so much in my 25+ years in recruitment. I get enormous satisfaction from helping others and building relationships, which is why it has always been the perfect job for me. Recruitment gives you an opportunity to make a difference and have an impact while creating great outcomes. I am a strong believer that you have to hire the best talent to achieve the best results.
Working at SQA allows me to speak with and interact with people all over the world every day. I enjoy being the voice and face of SQA and I make sure to maintain a high level of excitement and commitment to excellence when representing  SQA.
The impact of recruiting is twofold. First, you can truly change someone's life by offering them a job, and second, it has a great impact on revenue and profit for the company. I have been at SQA for eight years and not one day is the same in the Associate Development department. The variety of jobs and industries can be challenging, but it also keeps the job interesting and rewarding. SQA gives me the opportunity to create the perfect recruitment scenario – everybody wins. Happy client, happy candidate, happy me!
---
Associate Spotlight

I joined SQA Services as a Senior Quality Auditor in 2011 and since then have conducted external audits of more than 75 national and multinational companies broadly defined as API manufacturers, finished product manufacturers (sterile and non-sterile preparations), distributors, medical device suppliers, and primary and secondary packaging material suppliers. I am presently involved in conducting external audits on behalf of SQA for pharmaceutical industry leaders at suppliers located in Tunis, Egypt, and Kingdom of Saudi Arabia. I have more than 40 years of experience in the pharmaceutical industry with expertise in Quality Assurance, Production Management, and GMP and Quality Systems Auditing. I have strong knowledge of process validation and equipment qualification with critical hands-on experience with manufacturing in sterile/aseptic environments. I have held various positions including Quality Assurance Manager, Technical Services Manager, and the last position I held was in a Pharmaceutical Laboratory company as Production Manager.
SQA has provided me with a well-rounded experience in quality audits and has extended ample learning opportunities for enhancing my knowledge via webinars and on-site training. I have experienced strong team work, commitment, trust, and appreciation from the internal SQA team while working on various projects for SQA, always with the utmost importance being placed on client satisfaction. Working with SQA has always been a joyful ride and I intend to continue embarking on this journey with commitment to serve the company with great conviction by upholding its values and professionalism while serving the clients. In my spare time, I enjoy traveling, sightseeing, and exploring the beauty of our world.
---
360/365 Associate Sessions

A friendly reminder to our SQA Associates: Join one of our monthly 360/365 Associate sessions! This voluntary program for SQA Associates aims to amplify outreach, improve engagement, and reinforce a better understanding of SQA. These fun and interactive video sessions will be held on the last Tuesday of the month, with rotating time slots to reach Associates around the world, and will include various guests from SQA Headquarters. [*Please note that the June session will take place a week before the aforementioned schedule on Thursday, June 21st from 4pm–5:30pm (UTC -8)]. If you would like more information, or would like to sign up to attend, contact Jennifer at jdukesherer@sqaservices.com.
---
GDPR Update
We want to make you aware of some updates to our Privacy Policy to comply with the European Union's General Data Protection Regulation (GDPR) that went into effect throughout Europe on May 25, 2018. This new regulation serves to increase the security in handling personal data. The changes were made to increase transparency and help you better understand the work that we have always done to keep your data safe. In this context, we would like to inform you that we use your personal data (email address) exclusively for the purpose of sending out our digital newsletter.
If you wish to continue receiving our newsletter, you don't have to do a thing. By doing nothing, you automatically grant us the permission to keep you updated via email about our company news, services, upcoming events, and other highlights. If you do not wish to receive any further information from us in the future, please unsubscribe by clicking the "Unsubscribe" link in the email's footer below.  By doing so, all your data will be deleted from our mailing list.