SQA News | Summer 2019
Wins & Challenges

It was a crazy summer for the McKay family. After dropping our son off at LAX to attend college overseas, my wife Carrie and I headed to Hermosa Beach to have our first lunch as official "Empty Nesters." It was emotional, somewhat awkward, and bittersweet in many ways. Steph and Johnny are now 20 and 18 and off to conquer the world, while we're looking at each other assessing our next steps, activities, and goals as we move forward. Why am I typing about this in a newsletter focused on business? Because this is going to change parts of SQA, and I'm super excited to experience our new journey! It's also been a crazy year for SQA, with so many Wins and Challenges, and it's hard to whittle them down to a few in each area, but here goes…
Wins
New Outlook
As if the whole empty-nester thing wasn't big enough, I also turned 50 this August and realized how different things are from when I started the company 24 years ago. I'd like to think I work smarter, have more fun running the company, and tend to focus more on building relationships now. I'm hoping that now my wife Carrie will be joining me more on more business trips, and we can try to mix in some sightseeing as we travel around. This past summer, I was super active in Europe, making three separate trips to visit clients and Associates. On two of these trips, I was alone, and I had a lot of time to assess where we're going as a company, and what we need to do to get there.
RAMS Concept Kickoff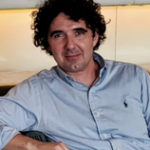 This isn't the LA football team, but a new way of doing things moving forward. In a previous newsletter, I wrote about the concept of hiring Regional Associate Managers to handle various things for our company on a full-time basis. This summer, I met Federico Cabrini, and we hired him to be our RAM for Europe. Federico will be handling many tasks focused on four key areas: client relationship management, Associate management, Associate development/recruiting, and SQA consulting assignments. Federico is a key part of our approach to growing our services overseas, and we're so lucky to have him aboard!
On-Site Program Managers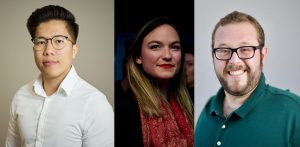 One thing that has contributed to significant growth with selected clients has been the concept of placing our awesome Program Managers on site at our client's facilities. Several team members have been on the road with great frequency, adding value at various locations around the US. So far, Luu Vu, Wendy Hoye, and Brendan Kreditor have all been spending more time at the offices of their clients' key stakeholders and realizing great results through face-to-face collaboration and direct interaction. This concept has worked equally well in aerospace, pharma, and medical device industries. To appreciate the value SQA provides, clients can simply walk down the hall to handle new opportunities or brainstorm new solutions.
SQA Welcomes Jeff Luckey to our Team
Getting into multi-billion-dollar companies takes time. Our sales cycle is sometimes 18 months or longer. We always have a large pipeline, but when we have past experiences within an industry and there is existing trust in SQA, there are some people, like Jeff Luckey, who get it.
In the past few months of working with Jeff Luckey, we at SQA quickly recognized a passionate professional who identifies with the SQA mission of "quality first." During our last SQA leadership session, Jeff listened with enthusiasm to what the team's strategic focus will be in 2020. Jeff then presented what the future could look like to SQA, if we were to focus more on large-scale opportunities, as he knows SQA has the bandwidth to solve global supply challenges. The team took notice, and with Jeff's continued support, is making huge progress. SQA is proud to have Jeff on our team.
Jeff retired from The Boeing Company in January 2017 after 30 years of service. He currently owns and operates JGL Consulting LLC, assisting industry associates with the operation and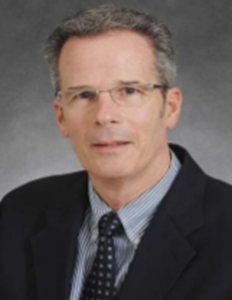 positioning of their businesses for the demands and opportunities of the future. Luckey joined Boeing in 1997 as a result of the merger between McDonnell Douglas Corporation (MDC) and The Boeing Company. His career with MDC began in 1987. He has held various positions of increasing responsibility in the Supplier Management organization, with key positions on the MD-11, MD-12, and 717 development teams. Prior to joining McDonnell Douglas, he held various buying positions at Falcon Jet, General Dynamics, and Northrop. Prior to this, Jeff was a commuter airline pilot and flight instructor. In 1998, Luckey received the Aviation Week & Space Technology Laureate Award for outstanding achievement in the field of Aeronautics and Propulsion. This award was granted as a result of his demonstrated leadership and ability to lead, influence, and execute. A native of New Jersey, Luckey attended both Embry-Riddle Aeronautical University in Daytona Beach, Florida, and Pepperdine University in Irvine, California. He currently lives in both Seattle, Washington and Huntington Beach, California.
Challenges
Business Balance
We had a grim start to the year with a significant reduction in business from our largest client –largely due to our success and effectiveness in creating a stable quality environment. We had worked ourselves out of the job, and we felt the sting. We had to reassess our team size and structure and made swift changes to adapt. The good news is that now no client represents more than 9% of our existing business revenue. Although the challenge of a few legacy accounts shrinking wasn't easy to overcome, we are actually up in revenue 42% to date this year, so the future looks bright!
Questions
Where in your product life cycle does quality intersect to provide the ultimate patient safety and consumer experience?
How are you managing Cyber Security for your company, within your supply chain, for your family and for yourself? Are you prepared?
What are you doing to keep up on the latest regulatory and compliance trends?
Thanks for reading, and please feel free to contact me for any reason at mmckay@sqaservices.com!
Mike McKay



President/CEO
---
Out & About With Team SQA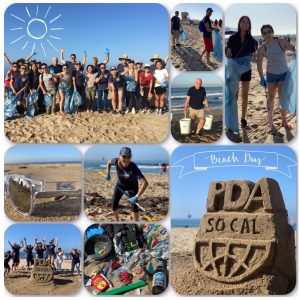 SQA gave back to the community this summer by supporting Coastal Clean-up Day at Bolsa Chica State Beach, helping to protect our environment. In 2019 alone, more than 2,450 pounds of trash have been removed! Thank you to all those who volunteered! SQA is grateful for the support from amazing companies like TriNet and associations like Orange County PDA – Parenteral Drug Association and Surfrider Foundation.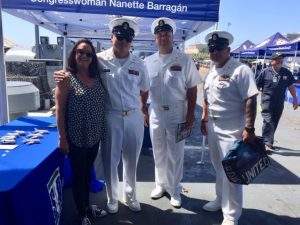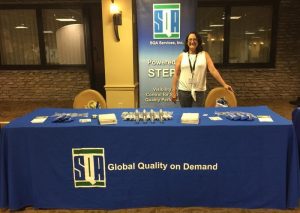 SQA Sr. Associate Development Manager, Tami Parker, has been on a recruiting blitz. Tami spent time with veterans at the LA Fleet Week Veterans Job Fair in August and was in Louisville, Kentucky for the annual ASQ Inspector conference. Thank you, Tami!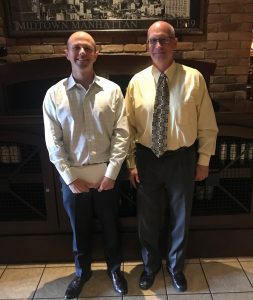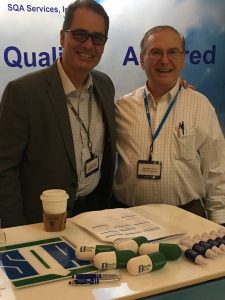 Nick Healy is continuing to connect with SQA teammates on the road. Nick met with a new SQA Associate, Steven Alexander. on the East Coast! Welcome aboard Steven! At the same time, Gerard Pearce recently welcomed support from SQA Associate Ken Gimmi at the Pharma conference in Philadelphia last month. #sqa #sqaalreadyhere #sqaassociates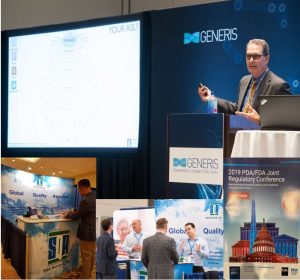 Conference season kicked into full gear this summer and will continue through the rest of the fall. Gerard Pearce, SQA EVP of Operations, led industry experts in a breakout session about Assuring Culture and compliance in the Biomanufacturing Supply Chain. Over the next few months, SQA will be attending many more conferences – come out and meet us at any of the conferences listed under "Upcoming Events" in this newsletter!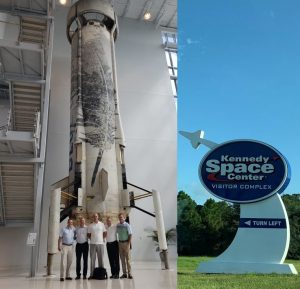 SQA's "A Team" toured the sunshine state to meet with SQA aerospace and defense partners. Thanks to Martin Van Trieste, an SQA Advisor, for joining Mike McKay, Ed Snider, Jason Williams, and Brad Schultz.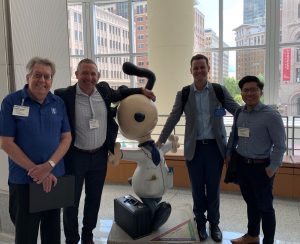 Luu Vu, Peter Miller, and Brad Schultz, of SQA HQ, were supported at an Ecolab QBR by our local Associate, Wally Wegner. Thank you, Wally and Ecolab. #sqalocalization
---
Upcoming Events
The SQA team will be attending and exhibiting at the following events:
22nd APIC/CEFIC European Conference on APIs

October 23-25, 2019, Prague, Czech Republic

2019 ISPE Annual Meeting & Expo

October 27-30, 2019, Caesars Palace, Las Vegas, Nevada

Generis American Medical Device Summit

October 28-29, 2019, Chicago, Illinois

PCPC Science Symposium & Expo

October 29-30, 2019, Philadelphia, Pennsylvania

12th Annual Southern California Quality Conference

November 2, 2019, Pomona, California

PDA 4th Annual Full Day Aseptic Processing & Sterilization Symposium

November 7, 2019, Irvine, California

ASQ Minnesota Quality Conference

November 13, 2019, Brooklyn Center, Minnesota

Generis American Aerospace & Defense Summit

December 11-12, 2019, Glendale, Arizona
---
Veterans Corner

We are proud to announce that the SQA team has put 43 US military veterans to work so far in 2019! If you know any veterans with a background in quality assurance who are looking for work, please refer them to an Associate Development team member.
---
Quality PERSONified

Meet Hannah Marshall, SQA Senior Content Manager
I grew up in the surf town of Encinitas, California, and moved to the Los Angeles area to attend California State University, Los Angeles (CSULA). I have been with SQA Services since 2011. As a Senior Content Manager on the Content team, I have been able to work on programs in a wide variety of industries, and there is always an opportunity to learn something new.
I'm currently responsible for reviewing the deliverables for 16 of our strategic and key clients with high-volume, complex accounts. I work closely with my client stakeholders, SQA Associates, and Junior Content team members to make sure that we are providing our clients with reports that meet their highest expectations.
In my free time, I enjoy watching horror movies and going to concerts. A cause that is very important to me is water equity: equal access to clean, quality water. I am an advocate and supporter of the DIGDEEP Right to Water Project, in particular, the Navajo Water Project. The program works to install water systems for clean, running water in homes, and to improve infrastructure for filtration and plumbing, as well as solar power.
---
Associate Spotlight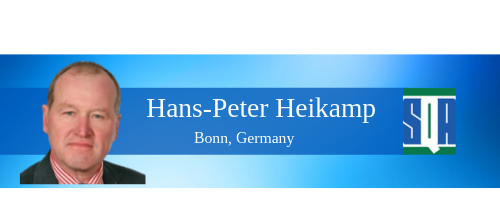 Meet Hans-Peter Heikamp, SQA Associate
I've worked in the Pharmaceutical Industry since 1990, after finishing my PhD in Pharmaceutical Technology at Bonn University. During my career, I've worked in Product Development, Clinical Trial Supply, and Production Management, and I've worked as a Quality Assurance Manager with the authority of a Qualified Person for the release of pharmaceutical products for several pharmaceutical companies.
My product experience covers the manufacture of solid dosage forms, semi-solid dosage forms, liquids, and parenteral products.
I have been a freelance Pharma Consultant since 2017 for several companies, including SQA. What I like about working with SQA is the chance to take a look at many different aspects of the Pharmaceutical Supply Chain with an understanding of the QMS setup for many different companies. These opportunities help me maintain and strengthen my capabilities to improve the businesses I work with and the work that I do.
My hobbies include spending time with my family and growing our own vegetables and fruits in our home garden in Bonn, Germany. This keeps me very busy outside of work, especially during spring and summer. #sqalocaltogermany
---
Hey Associates!
Don't forget to send us your Already Here photos!
Tag us on social media with #SQAAlreadyHere,
or email your photos to improve@sqaservices.com.
---
How can we help you?
SQA facilitates the realization of supplier quality goals. This is accomplished by implementing programs designed to provide a unique blend of talented subject matter experts, innovative technology solutions, superior service, and unmistakable value.
Join us online for a one-to-one webinar
and discover how we can benefit your organization.
Email improve@sqaservices.com to learn more!
---