SQA News | Spring 2020
Interview with Mike McKay

Well, what a crazy twist 2020 has taken since our last newsletter! Following my trip to Europe at the end of February, the world began to turn upside down with the immense outbreak of COVID-19 moving throughout Europe and into the United States. Luckily, with our amazing team at SQA, we have been able to continue our operations seamlessly and are looking to continue operations remotely for as long as necessary to keep everyone safe and healthy.
As we planned to write the newsletter for this quarter, we wanted to try and bring a more personal touch to our typical discussions about wins and challenges for SQA. Because of this, I sat down with one of our new team members, Caitlin Kreditor, as she interviewed me about my thoughts and future predictions for both SQA and the current climate in which we are living. We hope that this will bring you and your loved ones some positivity and optimism, as that is what we at SQA are most focused on in order to come out of this stronger and more connected as a community.
Interview with Mike
Caitlin: How is your immediate family doing? How are your friends, parents, and other family?
Mike: Fortunately, everyone around me is doing very well and staying healthy. I was able to finally, and safely, see my parents as well. We brought them masks and were able to sit and catch up with them after not being together for almost two months. My family and I were most concerned about their safety due to other health conditions and age, so it was very reassuring to see them staying safe and healthy at home! My kids just got back from studying abroad, and we are so happy that they were able to get home safely following our trip to see them. Everyone in my family has been tested for the antibodies after spending time in Europe, and all results came back negative.
We have also been blessed to have been told by all SQA staff members that none of them or their immediate family has been infected by COVID-19. Our thoughts still go out to everyone dealing with this disease in any capacity, and we at SQA are here to help and support our associates and clients however we can.
Caitlin: You and your family spent some time together in Europe in late February and early March. Did you ever think the world would change so much since your trip?
Mike: When we left on February 26, LAX was beginning to show some signs that this was going to continue to grow. There were some people in LA that were wearing masks, but to be honest, my wife and I thought that they were being overly cautious and did not think that we would be in their position only a few weeks later. I had heard from one of our associates based in Milan that this disease was going to be different from any of the other sicknesses that have recently broken out. As we arrived in Barcelona at the start of March, we were able to see how much it was affecting Europe, and we knew that it would soon be causing more trouble in the United States than we originally thought.
Caitlin: Do you see life getting back to where it was in January and February?
Mike: Yes, I do see us getting back to the way that we were before, for the most part. However, we are not months, but years away from getting close to how we were prior to this pandemic. There are going to be things that change forever, as has happened with previous crises. However, SQA, with 25 years in business, has been able to get through major catastrophes, including banking and housing crises and other nationwide wars and scares. We have always bounced back, and we will be able to do so again. It will just take time.
Caitlin: It was mentioned in the previous newsletter that SQA was supporting major defense and aerospace clients, leading to a subsidiary office in the Northwest. Is this still in the plans?
Mike: This is still in the plans but has obviously been put on hold for the time being. We were able to get positive news from one of our large Northwest clients, stating that they are going to be moving forward with a greater amount of work and larger budget for our company. Because of this, we are remaining cautiously hopeful that we can move forward with our previous plans of opening our Northwest subsidiary office.
On the other hand, we are happy that we did not commit to anything prior to the "stay at home" orders being put in place. After surveying our employees, we found that some are remaining productive and enjoy working from home, while others find themselves more productive in a physical office. Because our team has been able to maintain its strength during this time through connecting online, we are looking into how we can best continue work while addressing the needs and wants of our staff and clients with the technological ability to work from home.
Caitlin: The previous newsletter also talked about additional SQA programs and key factors for its success. Has SQA pivoted its strategy at all since the pandemic began?
Mike: Of course. We are always trying to come up with new opportunities to reinvent and change our strategy, especially now to provide more remote options for our clients. While we really enjoy having face-to-face interaction with our clients and associates in order to make interpersonal connections, we understand that it is much simpler and safer to move toward more remote forms of services like audits. We have been able to see some growth in business, but we will continue to monitor the situation as this pandemic plays out. Personally, I believe that this current climate will cause an overall downfall in business-related travel, bringing it to maybe one-third of what it used to be. Therefore, reinventing and innovating our business is something that we are constantly considering and will implement as SQA continues to grow.
Caitlin: SQA was anticipating a record year. January and February revenues came in with topline client support increasing by 10% in comparison to the same time last year. What do you think the reason is for the great start in 2020?
Mike: We had a great start to 2020 mainly because of our momentum leaving 2019 and the strength that we had in our fourth quarter as a company. We had such positive growth at the end of 2019 that the start of 2020 only allowed us to continue and develop this growth. One thing that I am very proud of in our development has been our diversification as a company, with no one client representing more than 10% of our business. In a time like now, with this disease affecting every industry in a unique way, diversification is key to continuing our positive momentum moving forward. Something else that has truly helped our company is our strong relationship with our clients, which has assisted us in leveraging multiple aspects of our business. Our client relationship is something that we cherish and hope to continue to build as SQA finds our new normal. We have never hesitated to fly around the world to meet our clients face to face. However, we are excited and curious to see the new opportunities that will come in building these relationships with old and new clients as the we settle into our new routines.
Caitlin: You spent many weeks with your executive team prior to the pandemic and probably have been interacting with them daily while working from home. What are you most proud of with your global SQA team, employees, and associates?
Mike: What I am most proud of with my SQA team is that they embraced change easily and without complaints. The moment that we decided to close the offices and send people home, we were able to have the business back up and running completely in less than a day. There has never been drama brought up, and every member of SQA is truly focused on making sure that the company is functioning and succeeding to the best of its abilities. While the team may be spread out physically, we are still acting as a family and working together. Everyone wants what is best for the company and each other, and it is humbling to see the selflessness of our employees and how committed they are to their work. Even through the delivery of difficult news to many of our associates and staff, they have handled everything with maturity, optimism, and respect, which shows the strength of the SQA family during this difficult time.
Caitlin: Mike, we have seen how big your heart is in your care for the people with whom you work and how your confidence in others produces extraordinary achievements. What words of wisdom do you have for your SQA team, your client partners, and your family to survive and thrive for the next six months?
Mike: Within the next six months, we need to continue to stay strong, positive, and grateful. In order for our business to continue to profit, I have made it clear to my employees that they must remain happy, healthy, and balanced in their personal and professional lives. If our employees are not taking care of themselves personally, then there is no way that they will be able to be productive and efficient in the workplace. I stress to them that life is about balance and that they need to keep this in mind while going through this difficult time. I also want to encourage them to let go of things that they cannot control and not let stress get the best of them. If we continue to remain positive and grateful moving forward, we will be able to create harmony in the workplace, continue learning from one another, and thrive together.
—
Thank you for reading our different take on the newsletter for the start of 2020. We wish you health and prosperity as we move through this year, and know that we are all in this together!
Yours in Quality,
Mike McKay



President/CEO
---
SQA Reaches a Quarter-Century
This year, SQA is celebrating its 25th anniversary. We take special pride in reaching the quarter-of-a-century milestone in this ever-changing, highly critical, and particularly demanding industry, and we would like to invite you to learn a bit more about our journey and our passion for quality. Follow this link for a deeper look into our company's journey.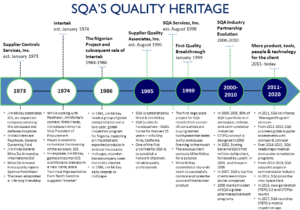 New logo: We are happy to introduce our 25th anniversary commemorative logo, which will soon be displayed on all of our platforms.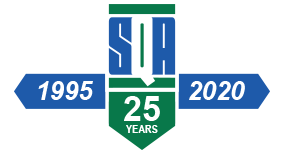 ---
Out & About with Team SQA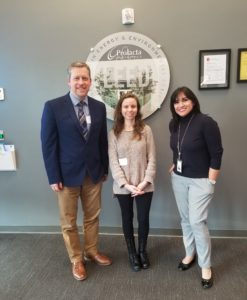 Facility Visits: Team SQA had a blast visiting the Prolacta Bioscience facility in City of Industry, CA with Associate Matt Hermon in February 2020. Prolacta Bioscience provides clinically proven, human milk-based nutrition to aid infants with nutritional solutions. Just walking into the lobby, we immediately gained a sense of the company's values and business model. Distributed across their colorful purple walls are drawings by children who have benefited from their human milk products and have since grown up. Prolacta Bioscience is a great partner to SQA, and they are a team dedicated to quality and continuous improvement.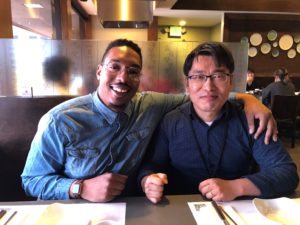 Face-to-face meetings: We have continued our efforts to meet our SQA teammates in person, and we enjoyed being able to do so at the beginning of the year. Dante Skidmore, Program Manager, was very excited to have the opportunity to meet Hyungsoo Kim of AKT in Santa Clara, CA at the start of this year.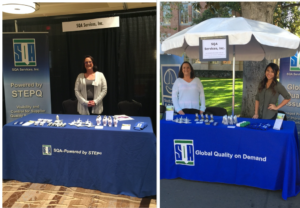 Bringing SQA around the country: We love being able to show off the amazing things that our company is doing at career expositions around the country. Here are some of our SQA team members representing the company at the Wichita Career Exposition and USC Spring Career Fair that took place in February.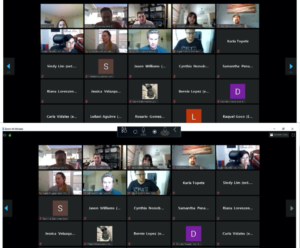 New way of connecting: Thanks to the technology of today, we have been able to continue connecting with our teammates and feeling as if we are in the office, even though we are physically separated from one another. Here is a screenshot from one of our weekly officewide meetings. We enjoy being able to talk with one another at the start of each week to make sure that, while we may be distant, we are still connected to our Team SQA family.
---
Upcoming Events
The SQA team will be attending and exhibiting at the following events:
Generis Medical Device Summit

October 19-20, 2020 – The Westin in Chicago, Illinois

Generis American Aerospace and Defense Summit

December 9-10, 2020 – The Renaissance in Glendale, Arizona
While we are not able to attend many of our planned events this year to ensure health and safety for our teams, we are constantly updating our blog and website, as well as sending newsletters to keep in touch. Look out for more information on our remote audit practices and how we are able to stay connected as a community while we cannot physically be together.
---
Quality PERSONified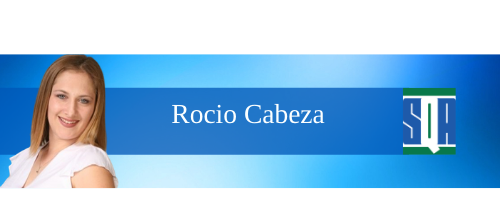 Meet Rocio Cabeza, SQA Technical Business Development Specialist
I was born in Mexico City, but my family moved to Tijuana when I was 11 years old. Growing up in a bi-cultural environment broadened my knowledge and understanding of people and the world in general. It gave me the opportunity to understand, at an early age, the importance of new perspectives, ideas, and cultural values.
With more than 12 years of experience managing Quality Assurance systems, I've learned to place great value on "getting the job done" and forging strong relationships, which is how I was introduced to SQA Services. I joined the SQA family in September 2019 as a Business Development Specialist, and I am currently responsible for the continuous improvement of our processes, providing technical support on different industry projects, directly and indirectly supporting client audits, and finding innovative ways to increase our business. Through my short tenure at SQA, I've been fortunate to connect with a worldwide team that each day demonstrates dedication, expertise, and teamwork. I am proud to be part of such a team, especially during these times, when adaptability and resiliency are key.
I met my husband at a football practice when I was a Pop Warner cheerleading coach. Now, I am the proud mother of two beautiful girls, who runs between soccer games and ballet recitals. As a family, we strongly believe that introducing sports and arts to children is a fundamental part of the development of a strong and healthy society, and that the key to happiness is a well-structured balance between professional, family, and personal life.
---
Associate Spotlight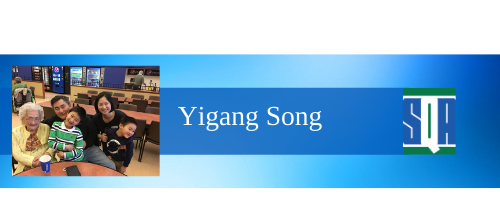 Meet SQA Associate Yigang Song
I immigrated to the USA from Beijing, China, when I was a teenager in 1984. Since graduating with a Bachelor of Science degree in Chemistry from SUNY Fredonia, I have been working in the pharmaceutical and medical device industries for the past 25 years. For half of that time, I worked at a manufacturing facility and had opportunities in various Quality Control, Quality Assurance, Quality Management System, and Supply Chain roles. For the remainder of those 25 years, I was the Manager in Charge/Quality Manager for a repackaging, warehousing, and distribution company, and I also worked as a project/audit compliance supervisor for a contract manufacturer of drug products for a couple of years, before I started my own consulting business, working as an independent contractor.
SQA has been the biggest part of my independent contractor business. Since partnering with SQA in August 2018, I have completed more than 80 supplier audits, and, were it not for COVID-19, I expect that number would be 100+. Working as an independent contractor has its rewards and challenges. "Flexibility" is definitely a plus – I work twice as hard and take on as much work as possible, but I also spend more time with my family. I'm very proud of my family, and I'm very happy that, while working 60-80-hour weeks, I have lots of quality time with them. The other plus is that I love the work I do – while helping clients with projects and audits to meet their needs, I'm also continuously learning and making improvements. Thank you, SQA, for helping me make this all possible!
---
Hey Associates!
Don't forget to send us your Already Here photos!
Tag us on social media with #SQAAlreadyHere,
or email your photos to media@sqaservices.com.
---
How can we help you?
SQA facilitates the realization of supplier quality goals. This is accomplished by implementing programs designed to provide a unique blend of talented subject matter experts, innovative technology solutions, superior service, and unmistakable value.
Join us online for a one-to-one webinar
and discover how we can benefit your organization.
Email improve@sqaservices.com to learn more!
---