SQA News | Spring 2019
Wins & Challenges

Summer has started, along with some amazing scenery in California, since we've had periodic rain with a generous amount of sun. SQA has been evolving the past few months as well. There has been a lot of concentration on balancing the resources needed to provide our clients the results expected. This has always been the goal with SQA and its partnerships. One of my goals in 2019 was to cultivate the relationships we've built over 25 years by visiting people in person. I've spent the first part of this year in a dozen different cities, reconnecting with past, current, and future clients. On these same trips I've been spending time with our global, SQA Associate network. It's amazing to hear the stories and gratitude that has surrounded relationships built because of SQA. Thank you for all your time and support. It has been time well spent. I'm currently traveling, so I've asked our VP of Sales, Brad Schultz, to provide wins and challenges. Also, I've asked a very special guest, our Chairman, my Dad, Jim McKay, to help describe why SQA is so passionate about quality results.
Wins
SQA's Heritage
Culture is a term that is talked about inside many companies, and in most cases, culture comprises the heart and soul of the product or brand being produced. Inherently at SQA, quality is at the focus of every partnership we work within. When you think of the word quality, most often the next thought is trust –
or the assurance of a long-lasting affect from the hard work and precision put into that of what you experienced. When we talk about the SQA culture, we often talk about patient safety and world-class client experience. It's at the beginning of our company's history, when our teammates paved the way for our enduring pursuit to solve for industries where quality survives. In a special segment of this newsletter, you will find insights from our Chairman at SQA, Jim McKay, and his thoughts on this Culture of Quality.
During the early 1970s, Jim McKay and small team of highly technical and professional counterparts, set out in the pursuit of quality in everything we do. After a year providing inspection solutions with the leading aerospace companies in the world, Supplier Consulting Services changed its name to Intertek. The meaning behind the name came from the togetherness the employees had for each other, along with the technical excellence they wanted to provide for their clients. Today, SQA continues to drive its business model with the togetherness and technical excellence of our experts across the world, who are focused on maximizing supply chain efficiencies with industry leaders.
Challenges
The Pursuit of Partnerships
After 12 years of servicing the world, Intertek was sold in 1986. During the years after its sale, and up until 1995 when SQA started, Jim McKay was fueled with the passion of solving difficult problems for clients. That was the beginning of SQA (Supplier Quality Associates), and Mike and Jim McKay's pursuit of partnerships. SQA covets its clients and the SQA Associates that work together to create world-class results. These relationships are not challenging in themselves, but they bring opportunities in the common goal of excellence. That has been the mission and vision during SQA's 25-year journey.
FROM OUR CHAIRMAN
SQA
A CULTURE OF QUALITY
by Jim McKay, Chairman, SQA Services Inc.
As I have spent the great bulk of my business career in the quality profession, I tend to look upon my experience as simply helping manufacturers provide quality products to their customers in a timely fashion. Integral to that process is the careful selection, monitoring, and management of the suppliers that make the pieces, parts, and systems that comprise the finished product. Thus is the role of SQA: working in close concert with our clients to manage the performance and effectiveness of their supply chain. From the very beginning, I have considered this to be a noble mission – ensuring that clients at every level get what they are paying for in products that perform as promised and that are delivered on time.
Throughout my many years in supplier quality services, much has changed, but much remains the same. Within the many industries that we serve worldwide, including aerospace and defense,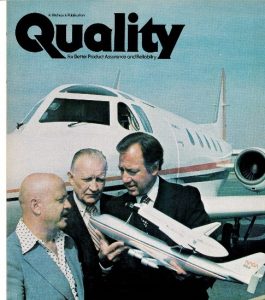 pharmaceuticals, medical devices, various consumer items, and more, products have become increasingly sophisticated and complex. And then there is the overlay of regulations, which are ever more stringent and demanding. Whether it is a medication, a hand-held electronic device, or a rocket blasting into space, the marketplace says, "Do it right or step aside." As a result, the requirements for absolute quality and proven reliability have never been stronger.
Those demands, combined with extraordinary penalties for failure, have made it imperative that SQA, working in partnership with some of the world's major manufacturers, immerse itself in a culture of quality. As they work alongside our clients, our employees and Associates often find themselves put to the task of discerning the difference between what our clients want and what they in fact need. Working as we do, in so many different industries around the world, our experts are often able to bring a fresh set of eyes and a third-party perspective to the resolution of client issues.
Over the years, it has been a joy for me, not being a technical guy by nature or education, to be surrounded by career quality professionals and to work with dedicated specialists who achieve their fulfillment by solving difficult problems with and for our clients. I simply love this business! At the twilight of my career, it seems like it all has been, and remains, worthwhile. It is especially worthwhile, as fathers everywhere will understand, to watch my son, Mike, who is President and CEO, as he is supported by a brilliant, energetic management team who will carry SQA to ever new and impressive heights!
Photo: Mr. McKay working with Aerospace partners in the early 80's supporting the Space Shuttle missions.
Questions
STEPQ is the SQA proprietary software that connects the SQA Associate to the event that SQA is working on with its customers.  The customer interacts directly with SQA through STEPQ in real time communication.  Do you find it easy to access STEPQ?
Where do you see SQA a leader in the industry?  How can SQA provide you better quality results?
Thanks for reading, and please feel free to contact me for any reason at mmckay@sqaservices.com!

Yours in Quality,
Mike McKay



President/CEO
---
Out & About With Team SQA

To Quality and beyond! The SQA HQ team met with quality PERSONified in person this month – our own William Whitehead. William is a quality expert supporting a very exciting space program (hint: launch due '21). @SQA_Brad, William, Ed, and Dante are pictured here talking space quality!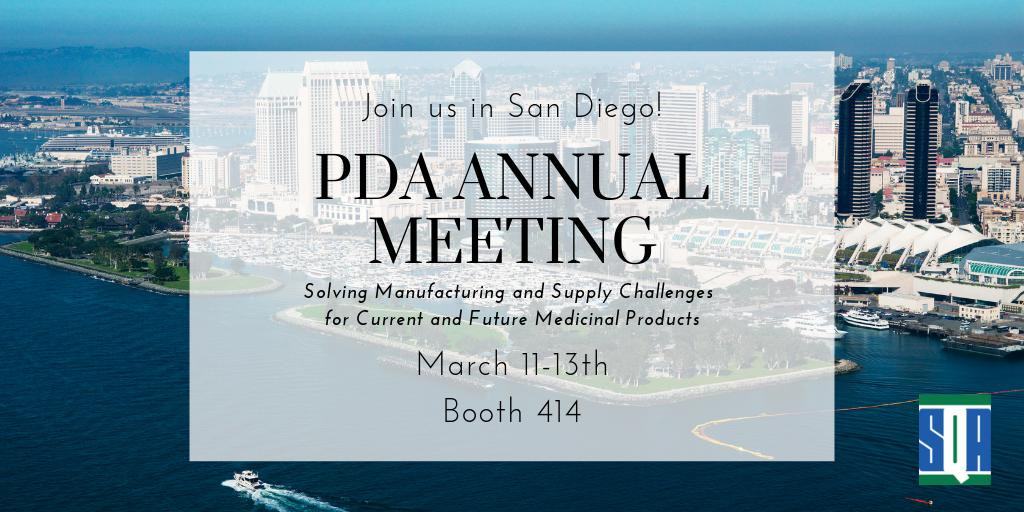 SQA has been involved with PDA for many years. This March, the SQA team attended the PDA Annual Meeting in San Diego. The team continues to build relationships by connecting with customers and their needs. We were also fortunate to have SQA Associates drop by the booth to share in-market stories and discuss best practices. Thank you, PDA!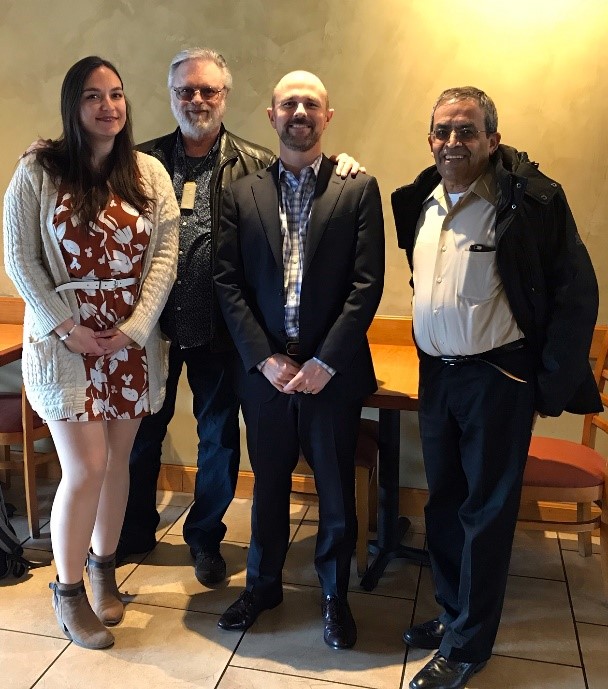 Nick Healy and Wendy Hoye spent the day in the Bay Area, and got the chance to meet with two of our Associates, Subaru Bhat and Dennis Rittiman. SQA's mission in 2019 is to meet more than 400 teammates in person, and via the Associate Awareness monthly program. If you want to meet us in person, please reach out to your ADM representative to see if we will be in your neck of the woods this year!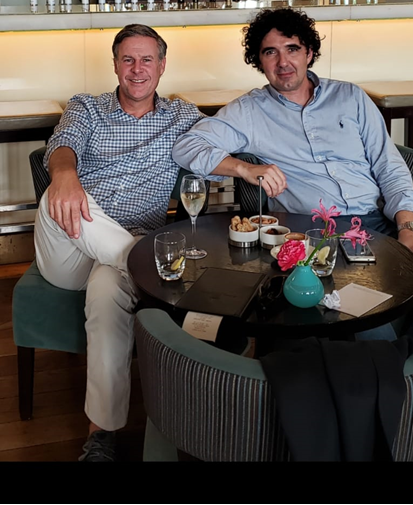 As Mike mentioned earlier, he is connecting across the globe with clients and Associates. In a recent trip to Germany, Mike had key client meetings and a great dinner with SQA's Associate Federico Cabrini. Federico lives in Italy and has been with SQA since 2012. He has performed more than 120 audits for many important customers. Thank you for your time and support, Federico!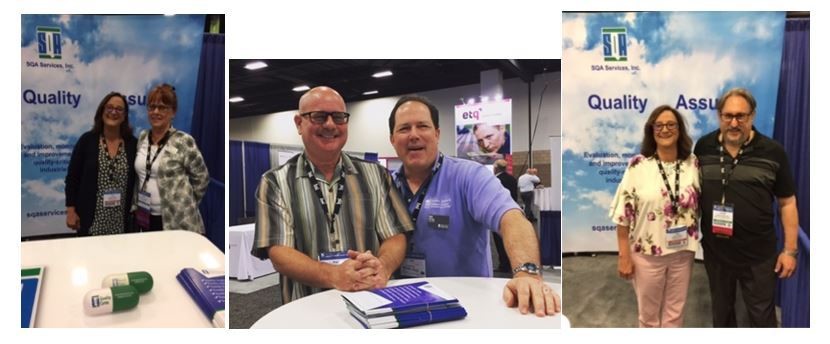 Reconnecting with current clients and Associates provides a lot of laughs and smiles. Tami Parker and Fred Williams did an amazing job doing just that at the ASQ World Conference in Fort Worth, TX, last month. Thank you to all of the ASQ attendees for visiting SQA.
---
Upcoming Events
The SQA team will be attending and exhibiting at the following events:
Generis American Bio-Manufacturing Summit (June 18-19, 2019)
PDA Europe Annual Meeting (June 26-27, 2019)
Generis Pharmaceutical Outsourcing (September 22-24, 2019)
PDA/FDA Joint Regulatory Conference (September 24-26, 2019)
ISPE Annual Meeting & Expo (October 27-30, 2019)
Generis Medical Device Summit (October 27-29, 2019)
PCPC Symposium and QAC (October 29-30, 2019)
Southern California Quality Conference (November 2, 2019)
Generis Automotive Summit (November 3-5, 2019)
Generis Aerospace & Defense Summit (December 10-12, 2019)
---
Veterans Corner
We are proud to announce that the SQA team has put 39 US military veterans to work so far in 2019! If you know any veterans with a background in quality assurance who are looking for work, please refer them to an Associate Development team member.
---
Quality PERSONified

Meet Brendan Kreditor, SQA Program Manager
Let me start off by saying, I'm an Eagle Scout. Supporting kids who need assistance or helping to improve life for everyone through innovation and quality are things I'm passionate about. My Eagle Scout project involved building bookcases for an organization that my family and I have supported for many years (and still do, to this day) called Childhelp, which is an organization that assists kids who cannot go through traditional foster care. When I was in college, I was part of the first Solar Car Team for the University of Southern California (USC), the goal of which was to create a solar car to compete in a college competition that takes place every other year in Australia. My job was to help build the club and bring people in who would be instrumental to the success of building this car. I've also participated in a few different philanthropic events to help raise money for Run M.S., St Jude's Children Hospital, the ASPCA, and a few other non-profit organizations. During my time at SQA, I have received my Certified Quality Improvement Associate (CQIA) certification, and hope to get additional certifications, like my CQA and CQE, once I meet the pre-requisites. During my free time, I like to play and watch sports, play games, and enjoy time with my friends and family.
---
Associate Spotlight

Rebeca has twenty years of experience working in regulated environments with an emphasis in manufacturing operations and quality management. She joined the SQA Associate team in April 2019 to support remediation activities at a Dallas, TX facility. Her main responsibilities included the creation of work instructions for the equipment, cleaning and process qualification and assessing master batch records, and manufacturing activities for GMP compliance. She holds a B.S in Chemistry and a master's degree in Manufacturing Competitiveness-Quality Management. She is an ASQ-Certified Quality Auditor, Certified Quality Engineer, and Certified HACCP Auditor. Rebeca grew up in Puerto Rico and moved to Ohio in 2010. In her free time, Rebeca enjoys reading about wellness, likes to cook, and likes to travel – one of her favorite vacation spots is Disneyland in Florida, but she also enjoys cruising and visiting Amish Country in Ohio.
---
Hey Associates!
Don't forget to send us your Already Here photos!
Tag us on social media with #SQAAlreadyHere,
or email your photos to media@sqaservices.com.
---
How can we help you?
SQA facilitates the realization of supplier quality goals. This is accomplished by implementing programs designed to provide a unique blend of talented subject matter experts, innovative technology solutions, superior service, and unmistakable value.
Join us online for a one-to-one webinar
and discover how we can benefit your organization.
Email improve@sqaservices.com to learn more!
---